Peradam:
n. An object that reveals itself only to those who seek it.
Peradam Press is a publishing group specializing in small-run artist books.
Established in 2012 inside a McDonalds on Delancey Street. A collected pool of $100s bought our first book binder and trimmer. Sam printed zines and dummies at the copier at work, and EJ was fired from at least one job from being caught working on Peradam Press on the side. The book binder and trimmer have since been sold, Sam moved to LA, and both have met several close friends making editions.
Each book is designed and produced in collaboration with the artist.
Peradam is owned and operated by
Elizabeth Jaeger and Sam Cate-Gumpert.
For wholesale orders, please contact:
sales@peradam.info
For general questions, please contact:
info@peradam.info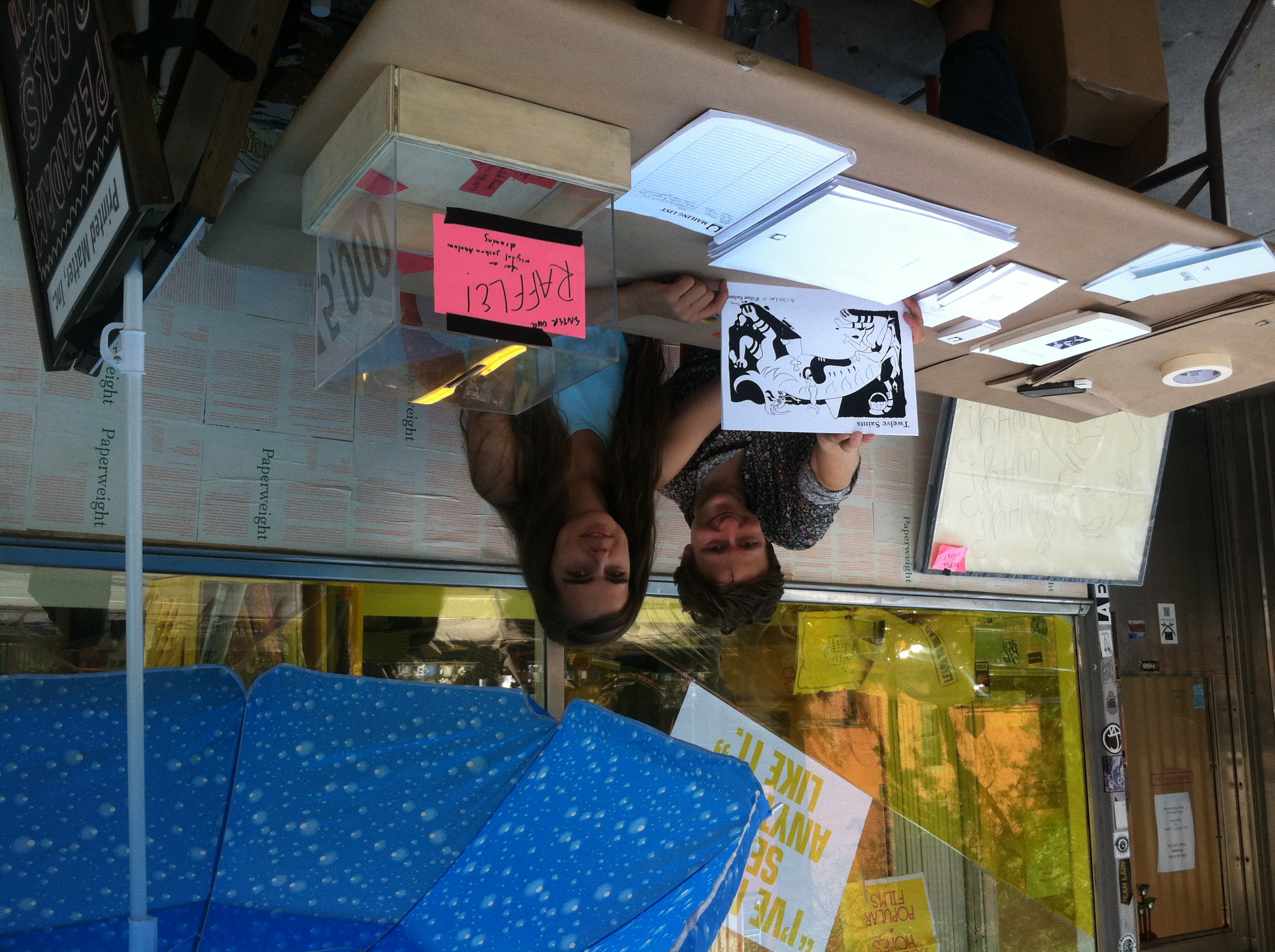 image circa 2013 @ Printed Matter's former 195 10th Ave location.