---
Juwelia : Paintings

Juwelia Soraya
/ Stefan Stricker



Design by Hagen Verleger
Published in 2016
7.28 x 9.45 inches (185 x 240 mm)
70 pages
Perfect bound
ISBN 978–0–9906448–1–1

Edition of 1000
"After all, the paintings aren't supposed to pose riddles but to make you feel happy, and to transform the real world into something quite different, something new."
— Juwelia

This catalogue is the first assembled collection of paintings (and many self-portraits) by the Berlin based artist Juwelia and highlights the breath of his*her practice in a series of autobiographical works from in and around Berlin. Juwelia is also known for his*her welcoming and fantastical gallery space Galerie Studio St. St. in Neukölln, opened in 2007 with shows every Friday and Saturday night. N.B. A handful of the paintings have depictions of the police as fascists - this is the German equivalent of ACAB.
---
PAGES

Linda Simpson

(only 20 left!)

Published in 2013
7 x 10 inches
60 pages / 30 color photographs
ISBN: 978-0-9854047-5-8

Edition of 1000
( only 10 left! )

In her debut photo book, drag queen documentarian Linda Simpson pays heartfelt homage to her captivating transgender friend Page. Set in the bygone gritty New York of the 1990s, the snapshots recall the mysterious beauty, outlandish sense of style, and provocative performances that made Page a cult figure of downtown's gender-bending nightlife.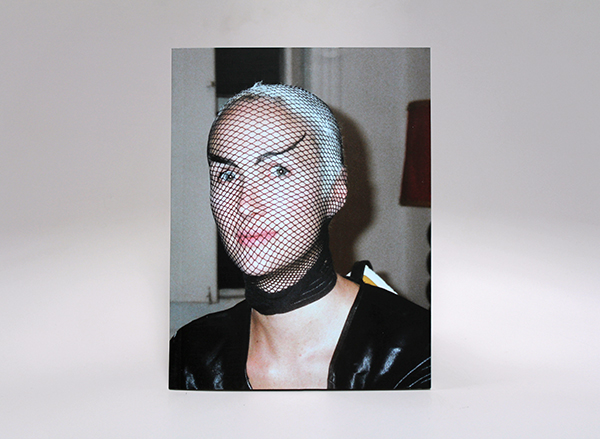 ---
Design by Joe Gilmore
Published in 2014
48 pages
Hard cover, section sewn, color offset
7.5 x 5 inches
ISBN: 978-0-9906448-0-4

Edition of 1000

Mary Manning's debut book,
First Impressions of Greece documents recent travels through the Grecian landscape.

Mary Manning is an artist based in New York City. They run the website Unchanging Window and are represented by CANADA gallery.
---
Published by Peradam 2018
8.8 x 9 inches
152 pages
74 color images
Hardcover, clothbound, linen with debossed leafed image
ISBN: 978-1-7320534-8-9

Edition of 350

To Denude is to strip (something) of its covering, possessions, or assets; to make bare.

The origins of the word Odalisque are oda (chamber) and lik (function). Chamber-function.

Each drawing in Denude is an altered reproduction of Reclining Nudes and Odalisques throughout Western art history. They have been "reduced" by the artist to its ubiquitous form: the horizontal curvaceous usually white female torso. This process is an uncomfortable imitation of the violence of the original painter's perspective and cultural context; a woman as a sexual object and tool for male pleasure, as well as the more recent violent perversion of Modernism in its incessant amputation of the female form. This work is not meant to perpetrate violence, but highlight it past and present.

In Denude, Jaeger has assembled the drawings into a flip book of a twisting figure, flattening any spatial or temporal context. The drawings are aligned by the belly button to the same spot on each page, with the same radius to the nipples and the crotch. This edition is hardcover clothbound, and organized double-sided so that if all the pages were transparent, the torsos would superimpose to make one form.