---
Design by Maia Ruth Lee
and Peradam Press
Published in 2019
7 x 10.5 inches
24 pages
Staple Bound

Second Edition of 225
Artists, illustrators or anyone in need of work-related graphics featuring women will find a treasury of well-painted illustrations in this handy archive. Updated and Revised second edition in three variations, red, brown and green.
---
Proctor Silex

Nikholis Planck

Special PMVABF price:



Text by Bob Nickas
Design by Siniša Mačković
Published in 2016
8.27 × 11.69 inches
70 pages
Perfect Bound
ISBN 978-0-9906448-3-5

Edition of 100
"The collage is a sort of fulcrum for ideas and events that may happen or have, a presentation realized and recalled as a plan, an approach, provisional in nature."

-Excerpt by Bob Nickas, (cut up)
---
Juwelia : Paintings

Juwelia Soraya
/ Stefan Stricker



Design by Hagen Verleger
Published in 2016
7.28 x 9.45 inches (185 x 240 mm)
70 pages
Perfect bound
ISBN 978–0–9906448–1–1

Edition of 1000
"After all, the paintings aren't supposed to pose riddles but to make you feel happy, and to transform the real world into something quite different, something new."
— Juwelia

This catalogue is the first assembled collection of paintings (and many self-portraits) by the Berlin based artist Juwelia and highlights the breath of his*her practice in a series of autobiographical works from in and around Berlin. Juwelia is also known for his*her welcoming and fantastical gallery space Galerie Studio St. St. in Neukölln, opened in 2007 with shows every Friday and Saturday night. N.B. A handful of the paintings have depictions of the police as fascists - this is the German equivalent of ACAB.
---
PAGES

Linda Simpson

(only 20 left!)

Published in 2013
7 x 10 inches
60 pages / 30 color photographs
ISBN: 978-0-9854047-5-8

Edition of 1000
( only 10 left! )

In her debut photo book, drag queen documentarian Linda Simpson pays heartfelt homage to her captivating transgender friend Page. Set in the bygone gritty New York of the 1990s, the snapshots recall the mysterious beauty, outlandish sense of style, and provocative performances that made Page a cult figure of downtown's gender-bending nightlife.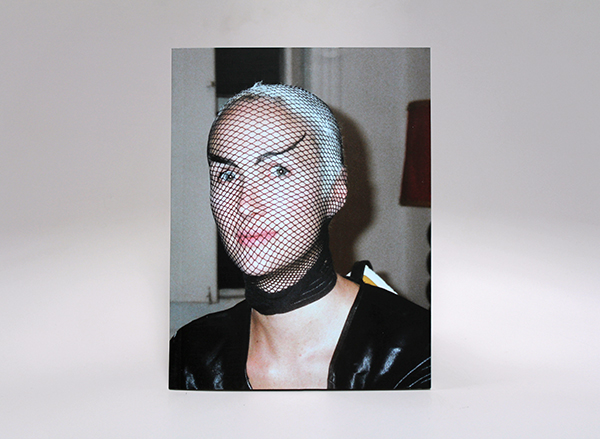 ---
Design by Joe Gilmore
Published in 2014
48 pages
Hard cover, section sewn, color offset
7.5 x 5 inches
ISBN: 978-0-9906448-0-4

Edition of 1000

Mary Manning's debut book,
First Impressions of Greece documents recent travels through the Grecian landscape.

Mary Manning is an artist based in New York City. They run the website Unchanging Window and are represented by CANADA gallery.